Welcome to Alexandria Pediatric Dentistry!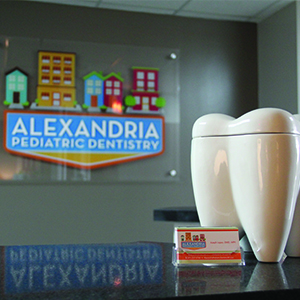 Our mission at Alexandria Pediatric Dentistry is simple: We make dental visits fun for kids and easy for parents. We've tailored our practice to address children's unique needs for treatment and care, because we know that kids of all ages can feel nervous about dental visits. From the toys in our cheerful reception area to the cartoons above our dental chairs, every detail has been designed to help children feel completely at home in our office.
We invite you to explore our website to learn more about Dr. Lopez and the comprehensive dental services we provide here at Alexandria Pediatric Dentistry. If you have any questions or would like to schedule an appointment for your child, please give us a call or send us an email!
We look forward to meeting your family and taking care of you for years to come.
Our Location
We are conveniently located on the second floor (Suite A) of 3223 Duke St. in Alexandria, VA.
Need directions to our Alexandria pediatric dental office?